DESIGN YOUR STOREFRONT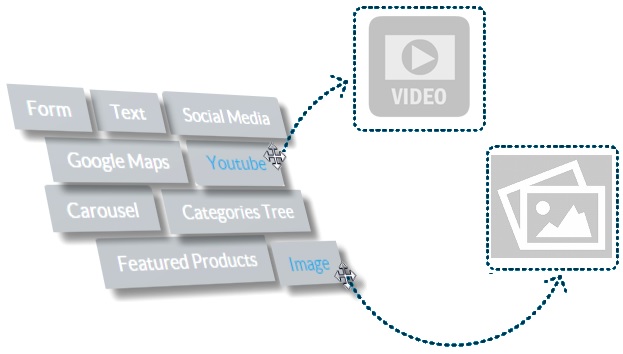 Add website content, easily.


Drag and drop functionality allows you to easily add images, text, videos and other useful content to your website. Select the content, drag it into position and drop it! It's that easy.
---
Showcase your products.


Add products to your store as you normally would via the back-end admin panel and then select your favourite products to feature on the most popular pages of your website using the featured products widget.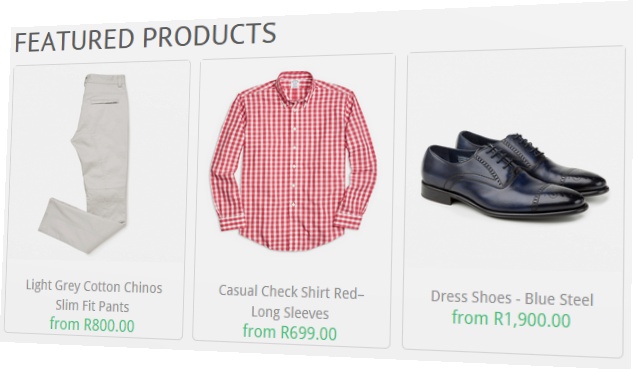 ---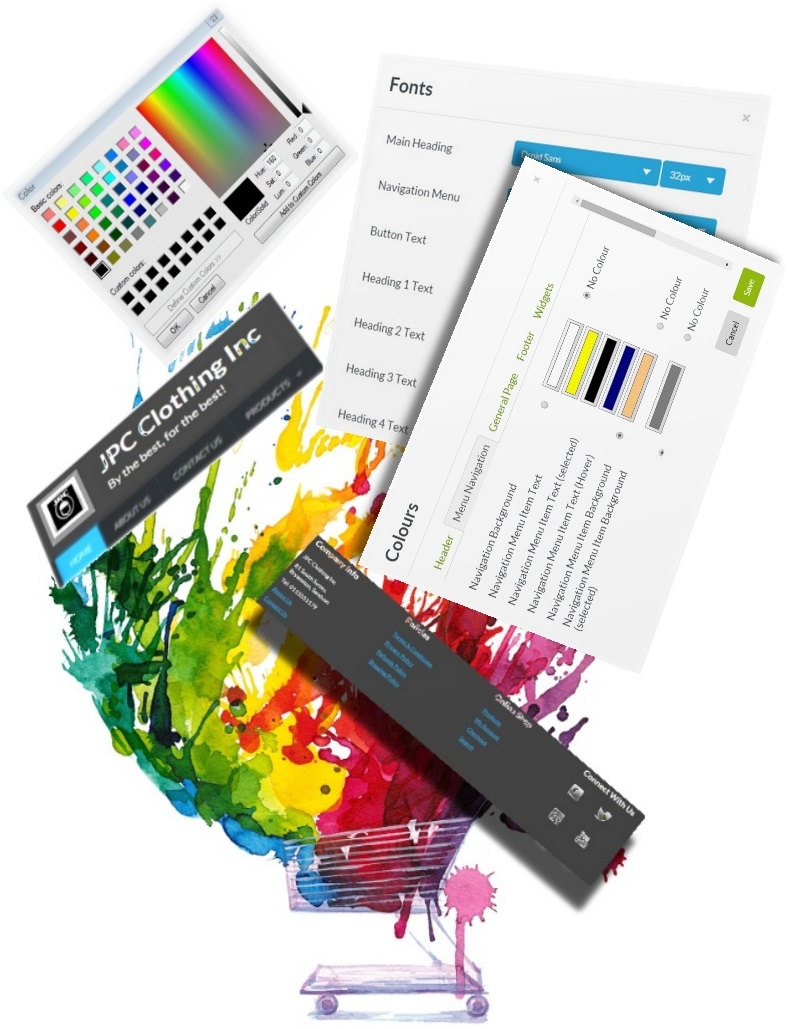 A style that suits your brand.


Select a theme for your storefront that compliments your corporate branding. Each theme includes a combination of colours and fonts that create the look and feel of your website. Our themes are designed to be compatible with a variety of colour schemes so that you can find one that best represents your brand image. However, you will not be limited by these pre-defined themes as you can further customise each theme by selecting your own colours and fonts using the site properties feature.


Corporate branding from head to toe.


The content and style of your website's header and footer can easily be customised. Incorporate your company logo and pay-off line, display your contact details and provide your website visitors with quick links to company policies, social media pages and contact us page.
---
Grow your business, grow your website.


At any time, you have the option of extending your website. That's right - add as many new custom web pages as you like with content of your choice. Our menu navigation feature will help you group and categorise these pages into a hierarchical structure that will allow your customers to navigate your site with ease.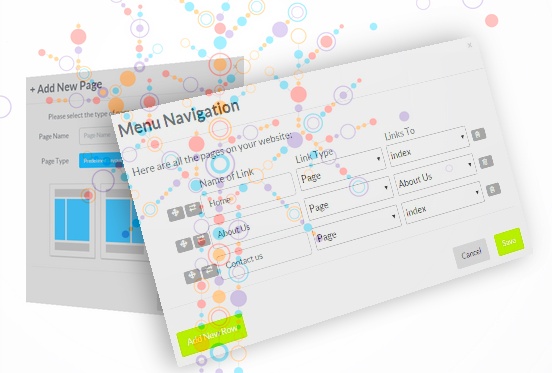 MANAGE YOUR STORE
Add products with all the bells and whistles.


Add products and showcase them to the world - in complete detail. Include important product information such as product description, SKU number, shipping cost, SEO tags, stock quantity, vendor type, images and more. Create multiple product variations for each product by creating a product variant type and assigning product variant options to each variant type. E.g. Variant Type 1 = [Colour] with Variant Options = [navy, green, red]; Variant Type 2 = [Size] with Variant Options = [Extra Large, Large, Medium, Small]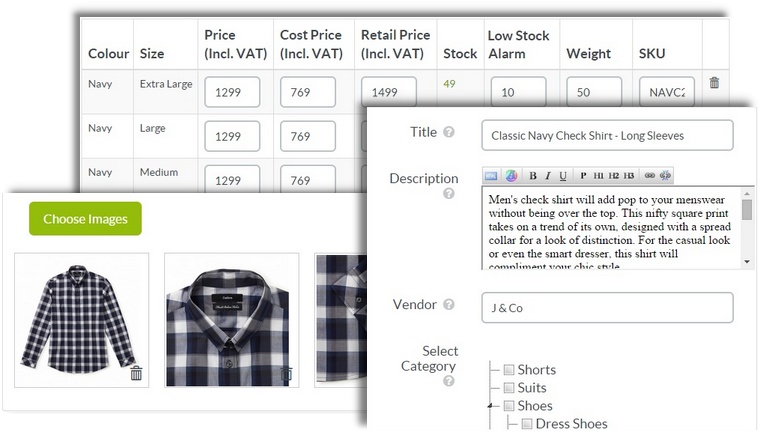 ---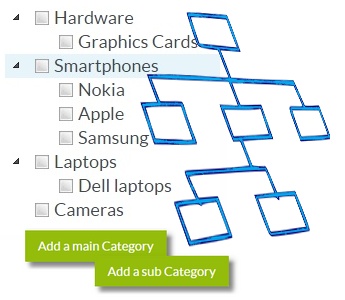 Don't improvise – categorise.


ShopOn's dynamic category management tool allows you to organise products into a hierarchy of main categories and sub-categories, providing customers with easy navigation of your online product catalogue.
---
Intelligent inventory management and tracking.


ShopOn will monitor the stock levels of all your products. Simply set the initial stock level and ShopOn will continuously update it based on products added, sold or returned. Keep up to date with stock levels of any product by viewing its stock tracking table. Enable the low stock level alarm feature and ensure that your store never runs out of stock!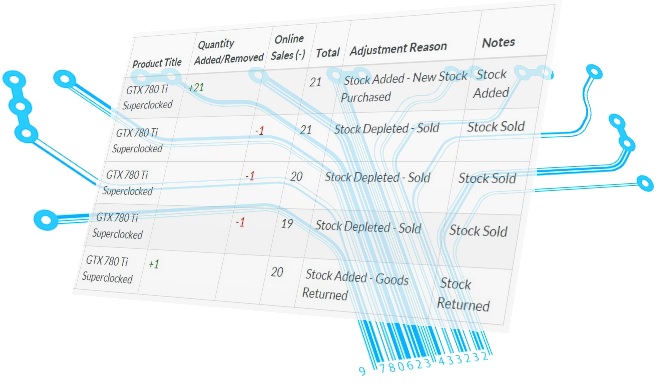 ---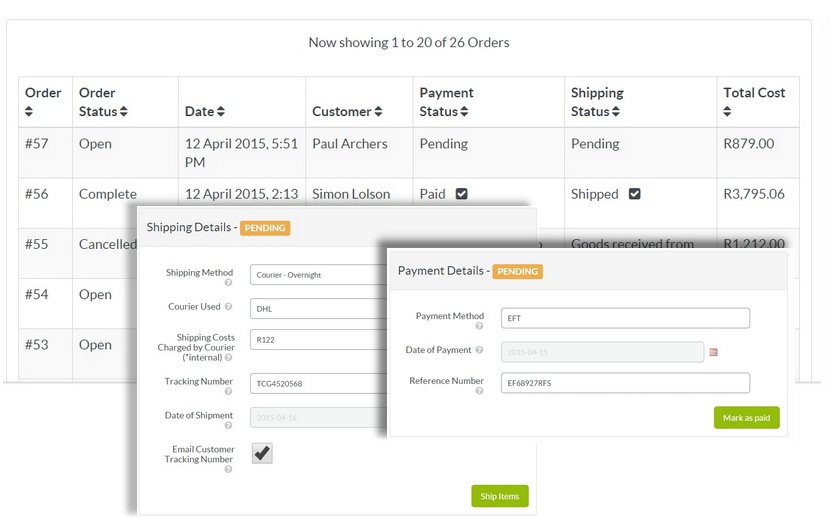 Process orders effortlessly and efficiently.
You can action the following processing steps at your fingertips:
Track orders.
Mark orders as 'PAID' if the customer has made an EFT payment.
Mark orders as 'SHIPPED' once you have received payment and are ready to proceed with delivery.
ShopOn will send an automated confirmation email to the customer with the corresponding tracking number.
---
Order cancellation – no problem!


Need to cancel an order that a customer made? ShopOn makes this extremely easy with it's step-by-step cancellation process whereby you can monitor and track each of the following order cancellation steps : ① order initiated → ② goods returned → ③ customer refunded → ④ stock replenished and order cancelled. The application of each step will depend on the status of the order at time of cancellation.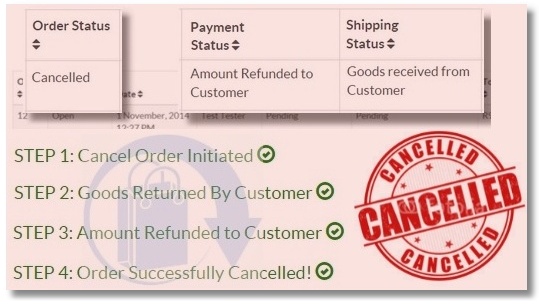 ---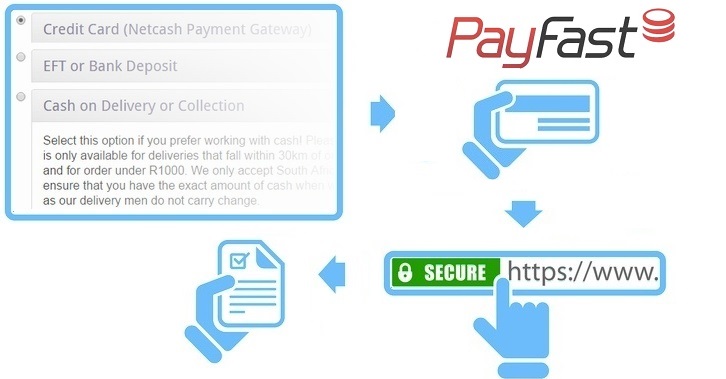 Easy and secure checkout for your customers.


Our payment and checkout interface provides your customers with up to three payment options including credit card, EFT and cash on delivery (COD). Credit card payments are securely handled with Payfast credit card payment gateway. Payfast is PCI compliant giving your customers peace of mind when making online purchases via your store.
---
Tax or no tax?


Confirm whether or not you are a V.A.T (Value Added Tax) vendor via ShopOn's tax settings page. ShopOn will then calculate the tax for each product and display it as a separate line item on the order page during checkout.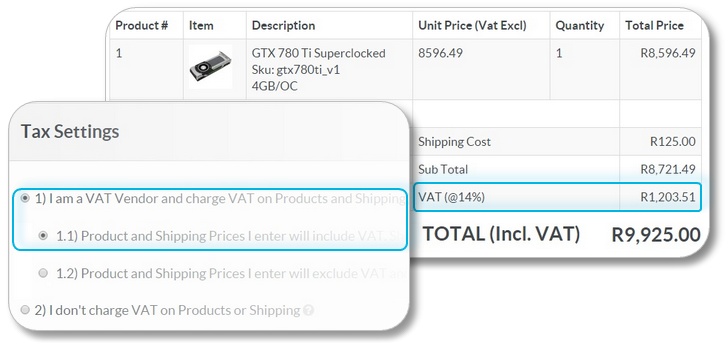 ---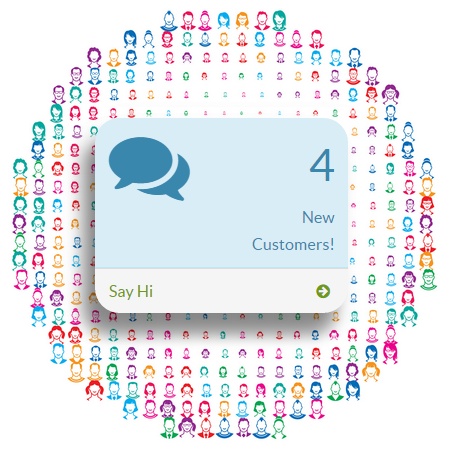 Going the extra mile for your customers.


The customer management feature provides an overview of all of your customers. You have the option to view /edit customer details, view latest purchases, and monitor regular customers. With all this inside info, you can also determine which customers are spending the most and perhaps offer them loyalty benefits!
---
Cutting-edge shipping calculator.


Create shipping classes and methods to organise and group similar size/weight products. Our shipping algorithm does all of the work for you and calculates the total shipping cost for your customer at checkout. Reward your customers by activating the free shipping option if a customer spends over a specified amount of Rands. Or create an Internet Express backend account and offer your customers real time shipping costs upon check out. Internet Express backend system will automate the entire process giving you more time to focus on your business.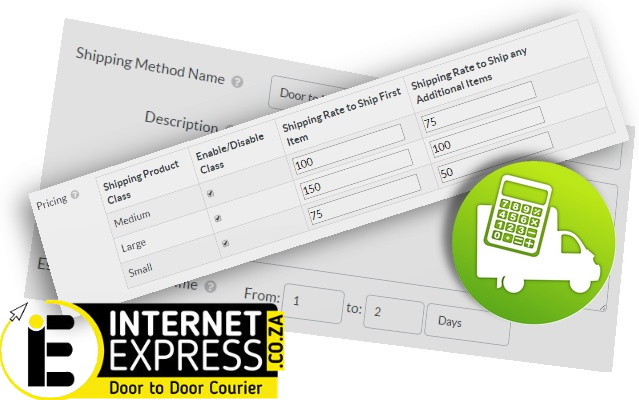 DOMAIN, HOSTING & EMAIL
Your name, your domain.


Receive your own custom domain name (e.g. www.MyStoreName.co.za) when you sign up for one of our paid packages. This domain name will always remain your property. Should you ever choose to leave ShopOn, your domain name will go with you. If you already have an existing domain name, we will gladly assist you with transferring it to our server and linking it to your ShopOn store.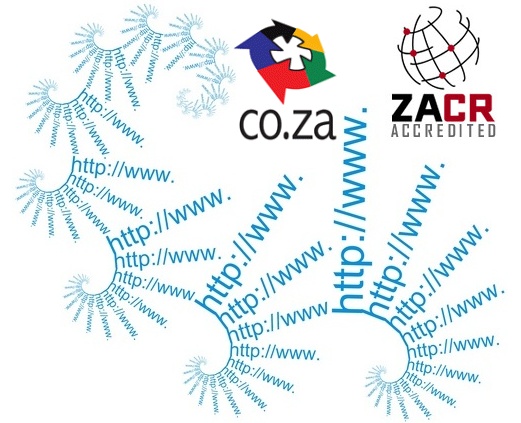 ---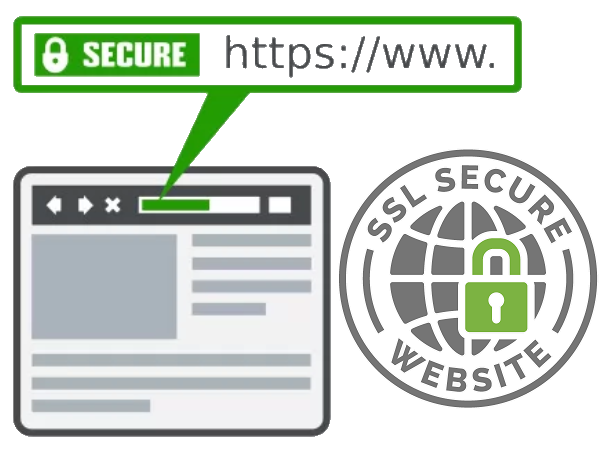 Secured Browsing for your Customers


Every ShopOn Store is equipped with its own Secure Sockets Layer (SSL) certificate which ensures that all data shared between ShopOn's web server and your customers is encrypted. This mitigates the risk of senstive information such as personal details, credit card information etc. being accessed by unscrupulous individuals.
---
Custom email addresses.


Enhance your corporate identity with up to five custom email addresses – e.g. sales@MyStoreName.co.za. Each email address includes an online webmail account, which allows you to access emails from any PC with an internet connection. If, of course, you wish to set up your email account using Outlook or another email client, sure thing - we will provide you with all of the necessary server details and assistance to do this.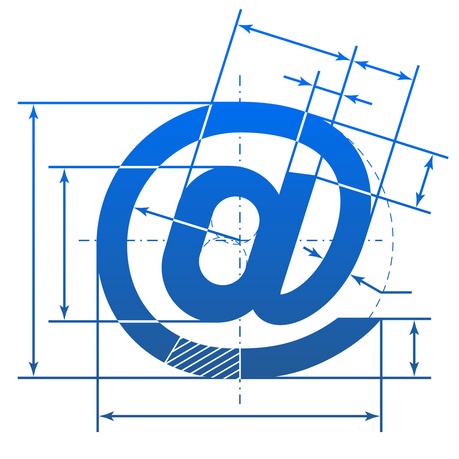 ---
Safe and secure hosting.


To be the best, you have to work with the best – so we have partnered with South Africa's most robust and reliable hosting service, offering a Network Uptime of 99.9% to ensure that your website never goes down. Our super fast servers minimise web page loading time, enhancing website performance, which means: happy surfing = happy customers. We provide you with an ALL-IN-ONE hosted solution that includes hosting of five email accounts, a domain name, website builder and eCommerce store featuring a database-driven Content Management System (CMS). That's right – your online store and all its data have one secure home!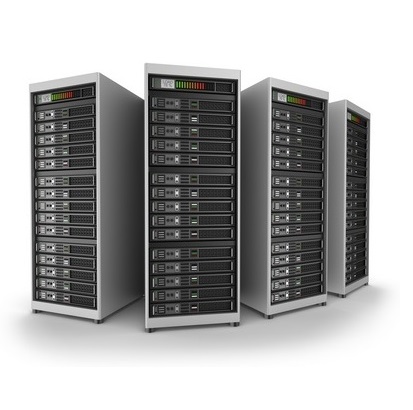 <
REAL PEOPLE, REAL ANSWERS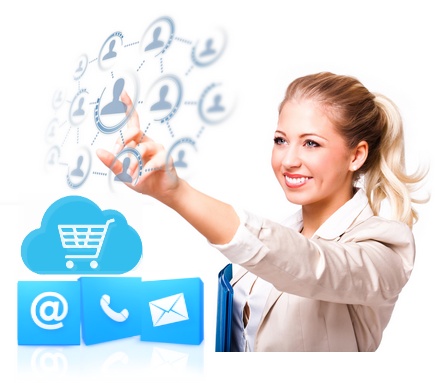 We have the answer to any question, anytime - with a smile.


Our friendly support team is ready and waiting to assist you, no matter how technical or fundamental your query may seem. We're here to guide you through the steps of building a successful online store. From "signing up queries" to "technical know-how's of building an online store" - we welcome all queries.